eBooks, audio & magazines can be downloaded from your home. Ask the librarians for more information.
BRIDGES is a cooperative project of Northeast District of the Iowa Library Service Area that provides a selection of Audio and "E" Books that patrons can download from home onto their computers, tablets, e-readers, Kindles or MP3 players. This is a free service to our patrons. Materials are checked out for a period of two weeks.
Getting started with Bridges...
Use these steps to get started with free ebooks, audiobooks, and more from your library:
1. Find our library
Find and open your library or school's digital collection using Libby or the Bridges logo above:
The Libby app BELOW (recommended for public library users)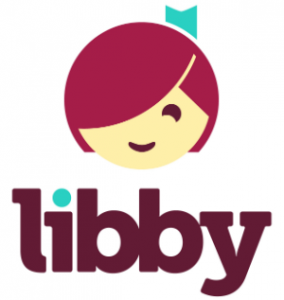 2. Borrow
Borrow a title from your library's digital collection. You'll need a valid library card from our library. Enter your library card number. (no need to enter your zip code+zero)
3. Enjoy
You can enjoy many titles immediately online, download them for offline use, or send borrowed ebooks to a Kindle device (U.S. libraries and schools only).
If you're on a computer, you may also be able to transfer titles to compatible eReaders or MP3 players.